THE BMW GROUP CLASSIC NEWSLETTER #26.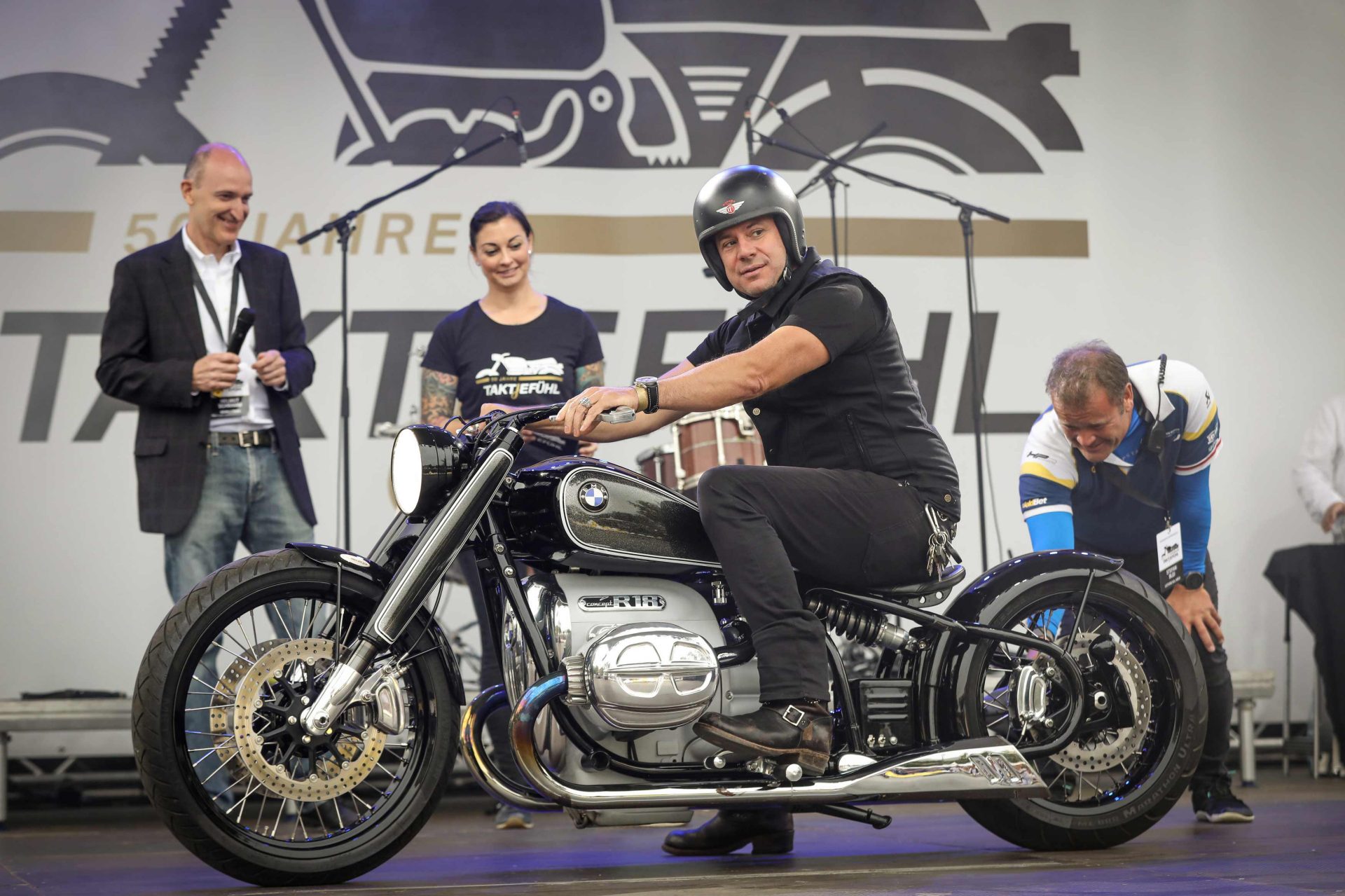 WHO IS THE BOSS HERE? BMW GROUP PLANT BERLIN CELEBRATES 50TH ANNIVERSARY.
This motorcycle is a clear statement of the kind pop star Sascha Vollmer (The BossHoss) clearly loves to make. The BMW Motorrad Concept R18 is a hallmark of the future. The Staff and Family Day BMW Group Plant Berlin celebrated the plant's 50th anniversary and was naturally also about things to come. A great past, and gearing up for what may prove to be an even greater future. Production of a completely new series is planned for 2020. The power plant for this will be a newly developed, powerful twin-cylinder Boxer engine with capacity of 1800 cc. The authentic BMW Motorrad Concept R18 provides a foretaste of this series...
GOODWOOD FESTIVAL AND YOUNGTIMER-RALLYE "CREME 21": THE CLASSIC WEEKEND OF THE YEAR.
Two highlights in one weekend, each with a very different identity. Until Sunday, BMW Group Classic was showcased at the magnificent and aristocratic Goodwood Revival in England and at the fun Creme 21 Youngtimer-Rallye as the competitors drove through North Germany. Thanks to social media, and also thanks to the photo server of BMW Group Classic, both of these events can still be experienced. 60 years of MINI was the focal point on the estate in West Sussex. A spectacular BMW 2002 tii with paintwork in Inka Orange was one of the vehicles to steal the show at the "Creme" (staged for the first time with Automobil-Club Verkehr as a partner).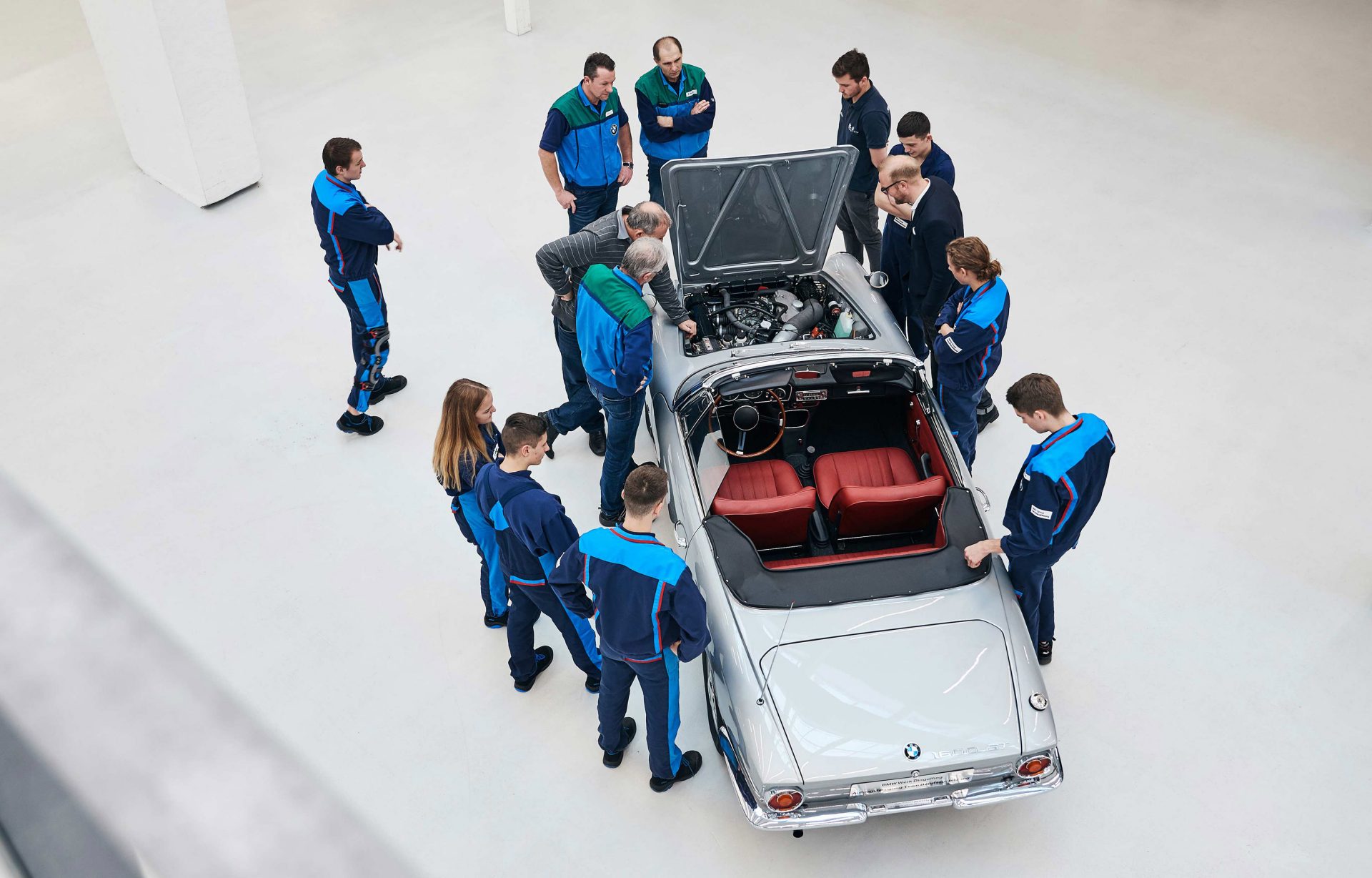 AMBITIOUS APPRENTICES AND A MASTERPIECE.
The vehicle collection of BMW Group Classic has been enriched by yet another custom special. This is all thanks to the apprenticeship training team at the BMW plant in Dingolfing. Over a period of several years, the apprentices have been working on the project of restoring a BMW 1600 GT convertible. The four-seater finished in a silver livery has a red roof and it is the only survivor from two prototypes penned by the Italian bodywork designer Pietro Frua in 1967. The history of this jewel is full of exciting twists and turns and the story with all the details is available at the BMW Press Club:
REPLACEMENT PART OF THE WEEK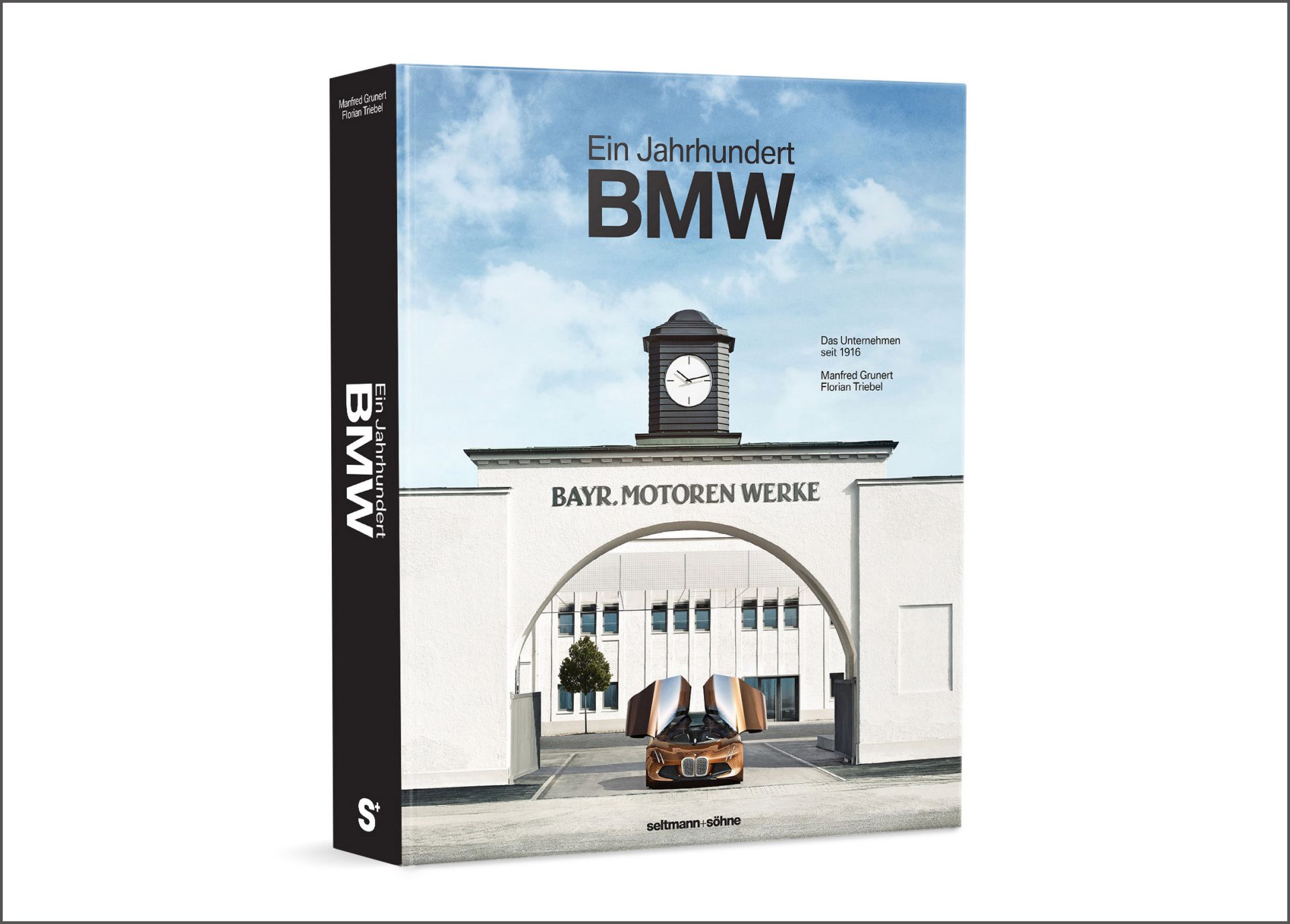 A MUST FOR GENUINE FANS: A HUNDRED YEARS OF BMW ON 600 PAGES.
A century of BMW – the exclusive chronicle of the BMW Group is coming. Authors Manfred Grunert and Florian Triebel tell the story since 1916 on 600 hundred wonderfully designed pages with lavish illustrations, from aero-engine manufacturer to one of the most successful contemporary automobile companies of today. The chronicle charts lines of development and caesuras over the course of ten chapters, highlighting how often Bayerische Motoren Werke has changed course and charted a new direction.The book will be on booksellers' shelves in November and can already be ordered in advance through the publisher seltmann+söhne for € 68.00 rather than the list price of € 88.00.